Sustainability, looking after the environment and doing the right thing is extremely important to us as a business. As we're all aware, sustainability and helping to reduce our impact on the environment is at the forefront of everything at the moment and as a society we can all play our part and help make a difference. 
The wedding industry of course has its impact on the environment from the carbon footprint of your guests travelling to the wedding venue, food waste and plastic packaging, to name but a few. The Green Bride Guide states that the average wedding produces 400 lbs of waste and 63 tons of CO2. As we're a brand new wedding venue, we have such a great opportunity to create a place where we can minimise our impact on the environment. We can put sustainable plans and procedures in place and then you can plan your wedding day in a unique and beautiful setting knowing that you'll be doing it in an environmentally conscious and ethical way.
This luxurious, boutique wedding venue Stockton House is the exciting project of Jonathan Carter-Morris and Marc Hornby, co-founders of Caviar & Chips. Caviar & Chips is an award-winning bespoke catering business which started back in 2017 and so many clients suggested that we should create our own wedding venue and we think we've found the perfect location. We wanted to create the same amazing, bespoke guest experience at Stockton House – where you can plan the wedding of your dreams…whatever your dreams may be.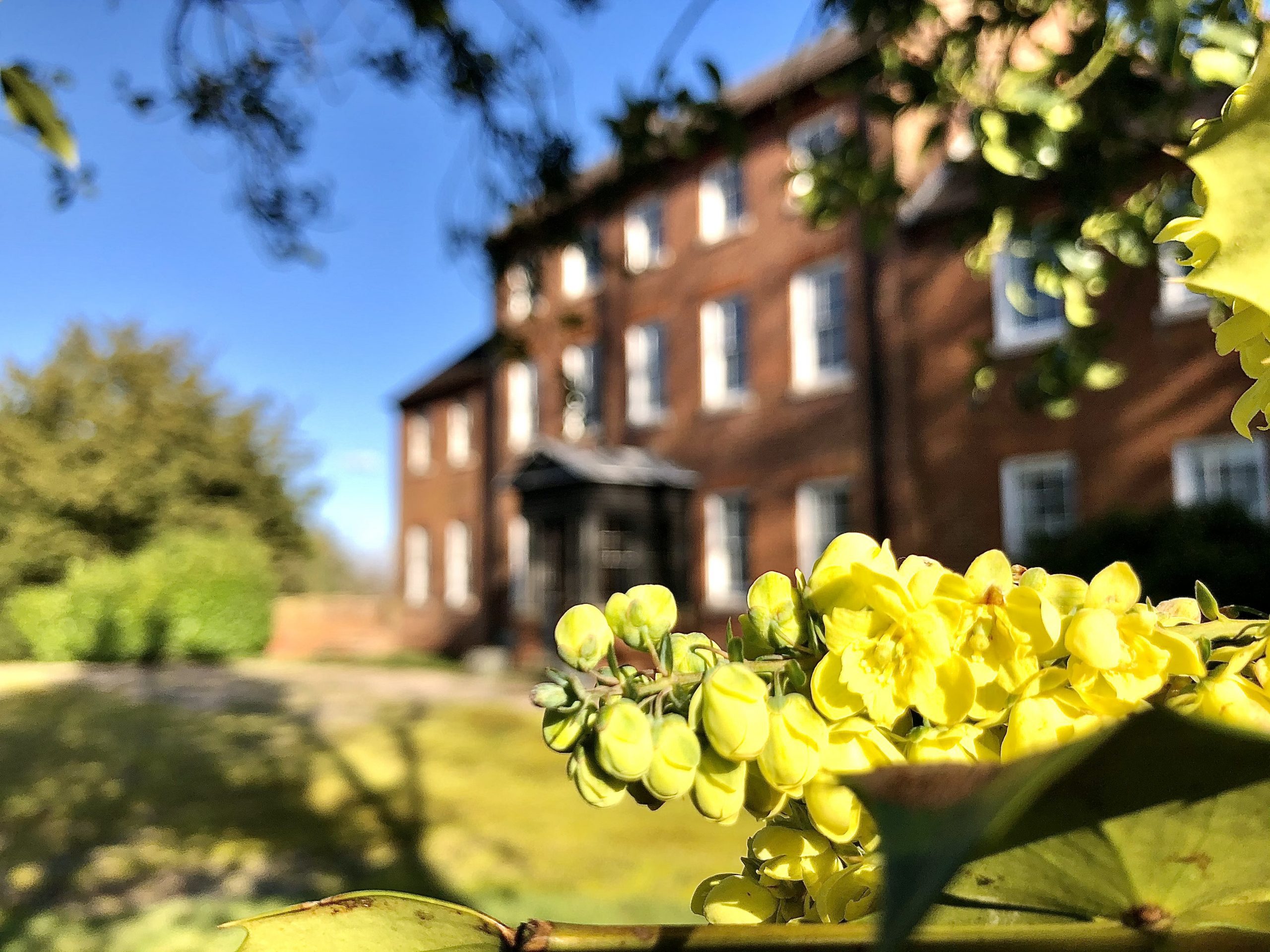 It All Starts With Locally Sourced Produce…
Sourcing produce locally reduces the carbon footprint of the food and drink travelling to be delivered to the wedding venue, the closer the food is sourced the less impact this has on the environment. As we're sure you're aware, some foods are shipped from overseas on planes or vans, and as you can imagine the miles, fuel consumption and air pollution can all add up! 
With regards to ingredients, understanding the work that businesses are doing in terms of provenance and sustainability is a key question to ask. Are they sourcing sustainably fished meat from British shores for example? Is their beef British and are their chickens free-range and farm assured? The food manufacturing industry has a lot of measures and guidelines in place to ensure we can sustain and produce food in an ethical and balanced way, but sadly there can often be short-cuts in how this is done. If your wedding venue or caterer can describe the journey of your ingredients to your plate then you know that they're investing their resources in their supply chain and care about where your ingredients come from.
We're working with the Apley Estate and their local farmers to source our produce locally. We can literally carry ingredients to the kitchen to prepare and cook as fresh as the day they were harvested from the 8,500 acres of estate and farmland around us. Having great tasting, freshly sourced ingredients can make a world of difference to your wedding breakfast menu. You can really notice the flavours and taste when using ingredients that are carefully selected, and particularly those that are in season and travelled only a short distance. Having a great wedding breakfast menu with tasty dishes is one thing, but ensuring that it is created in the most sustainable and ethical way possible really makes a difference. We also work with suppliers who we know are keen to reduce their carbon footprint, invest in the development and wellbeing of their teams, and are experts in their field and truly understand their products.
Consider A Plant-Based Wedding Breakfast Menu
I'm sure you all know this already, but eating a plant-based or vegan diet can have a huge impact on the environment for a number of reasons. We're not going to lecture about all the impact of reducing your meat consumption, but here's a few reasons why eating a more plant-based diet can positively help the environment. You can conserve more water, reduce air pollution, prevent species extinction, reduce the need to farm land in order to produce food to feed the vast number of farmed animals, reduce waste, reduce loss of woodlands and forest and reduce pollution into rivers and streams.  If you'd like to find out more about this, then you can check out the Vegan Society who have some great resources and advice.
As with everything, our environment and the world we live in always works better with balance. We're not trying to say that all wedding breakfast menus should be produced as plant-based and from a vegan point of view, but making conscious choices to reduce our impact on the planet and how we consume resources will go a long way to making a positive difference. If you're reading this article then you'll probably be coming from a place where you want to make a conscious and positive choice and so we're just signposting here, not campaigning.
Starting with choosing locally sourced ingredients that are in season is a great starting point. Think about whether certain ingredients are really needed in the menu and challenge your caterer to create a menu that is equally delicious and creative for vegetarian and vegan guests. There is still a negative stereotype that vegan food is bland, "missing the meat section", devoid of choice and leaves you hungry! All these myths can be undone with thoughtful planning and preparation of your menu – it's not just about leaves and quinoa! 
Working alongside our amazing chefs, you can create your own bespoke wedding breakfast menu at Stockton House. All you need to do is let us know your favourite foods and drinks and we'll do the rest. 
We've created full plant-based menus and also menus that use plant-based ingredients as alternatives. For example you can create delicious chocolate desserts without the need for dairy. Main course dishes can be equally as filling choosing tasty pulses, pastries and colourful vegetables and salads. Even if you just decide to have one or two canapes as plant-based or give your guests the choice of having a delicious plant-based alternative rather than melon, risotto and sorbet! Many times we've had a couple at a menu tasting trying the plant-based alternative dish and then choosing that as the dish they want on their day. 
Small Changes Can Make A Difference
Check to see if your caterer or wedding venue takes the food and drink waste away after your wedding day – some don't! After that, find out what they do with it after. All of these small things can make a difference to the impact on the environment, so if you're looking to make small steps to positively help these are points to consider. 
At Stockton House, we want to reduce as much plastic and non-recyclable material as we can. We don't sell single-use plastic bottles of water, instead we use recycled glass bottles and chill-filtered water. We also compost all the food waste that we can, we then separate food, plastic, cardboard, glass and non-recyclable materials – so it goes back into the gardens and fields for new growth.
Reducing Food Waste
Everything that we can make from scratch we do. This gives us a far more superior product as our menus and ingredients are fresher and the flavours really come through in the end product. A good example are the stocks and sauces that we make each week. When we start preparing the menus, we begin with ingredients that can be used in as many aspects of the menu as possible. Using things like the vegetable cuttings and bones from the meat used to create delicious tasting stocks and sauces is a basic, but fundamental starting point for all of our chefs. It also means we're not buying pre-made ingredients so there are less journeys for the raw ingredients and also reduces the packaging needed or having to be dealt with.
Ask your wedding venue or caterer what they do with their waste products and materials. Hopefully their first answer is to minimise how much waste they have in the first place! This can start with thinking about how the food is served and presented. Often you may see things like canapes or evening food served on baking paper or with plastic skewers, and so small details like these can make a positive difference. Ask yourself how important certain aspects of presentation are to your menu and are there more environmentally friendly and sustainable ways to do this. We use wooden boards made of Yew, Oak and Olive wood from trees that are sustained in coppices and sustainable woodlands and they look beautiful for canape receptions or sharing board menus. We also use recyclable boxes and wooden forks for street-food style menus and think about materials that are either recyclable or compostable. 
Having a clear understanding of guest numbers is also important, but we always want to be able to cater for our clients whatever they need and this means sometimes guests change their mind so we like to cater for this too. Understanding dietary requirements is also something we do in advance so we can ensure guests are sharing a similar style of menu where possible. You don't need to reduce the length of day to reduce wastage – but ensure your guests know what meals are provided so they can plan their time and meals around it accordingly. For example what kind of evening food is on offer so evening guests know they'll be catered for – or not. We always recommend that we only make enough evening food for 80% of guests, to reduce food wastage (as not all guests will eat a full portion of evening food)!
Doing The Right Thing
We've collaborated closely with expert individuals including Shropshire Council, English Heritage and our friends Apley Estate to ensure we restore this historic building in a sympathetic, sustainable way and preserve the unique characteristics of the house. It is important to us to preserve the heritage of Stockton House, and at the same time we'll be using state-of-the-art technology to give you everything you can expect from a new, luxurious wedding venue. 
We're always looking for more sustainable ways of doing things, and so we are replacing the old oil heating system with a more environmentally friendly heating solution. We'll have air sourced heat pumps bringing in air from the atmosphere and generating heat to circulate around the house. We will then replant and grow new trees to help reduce carbon, fossil fuels and support local employment.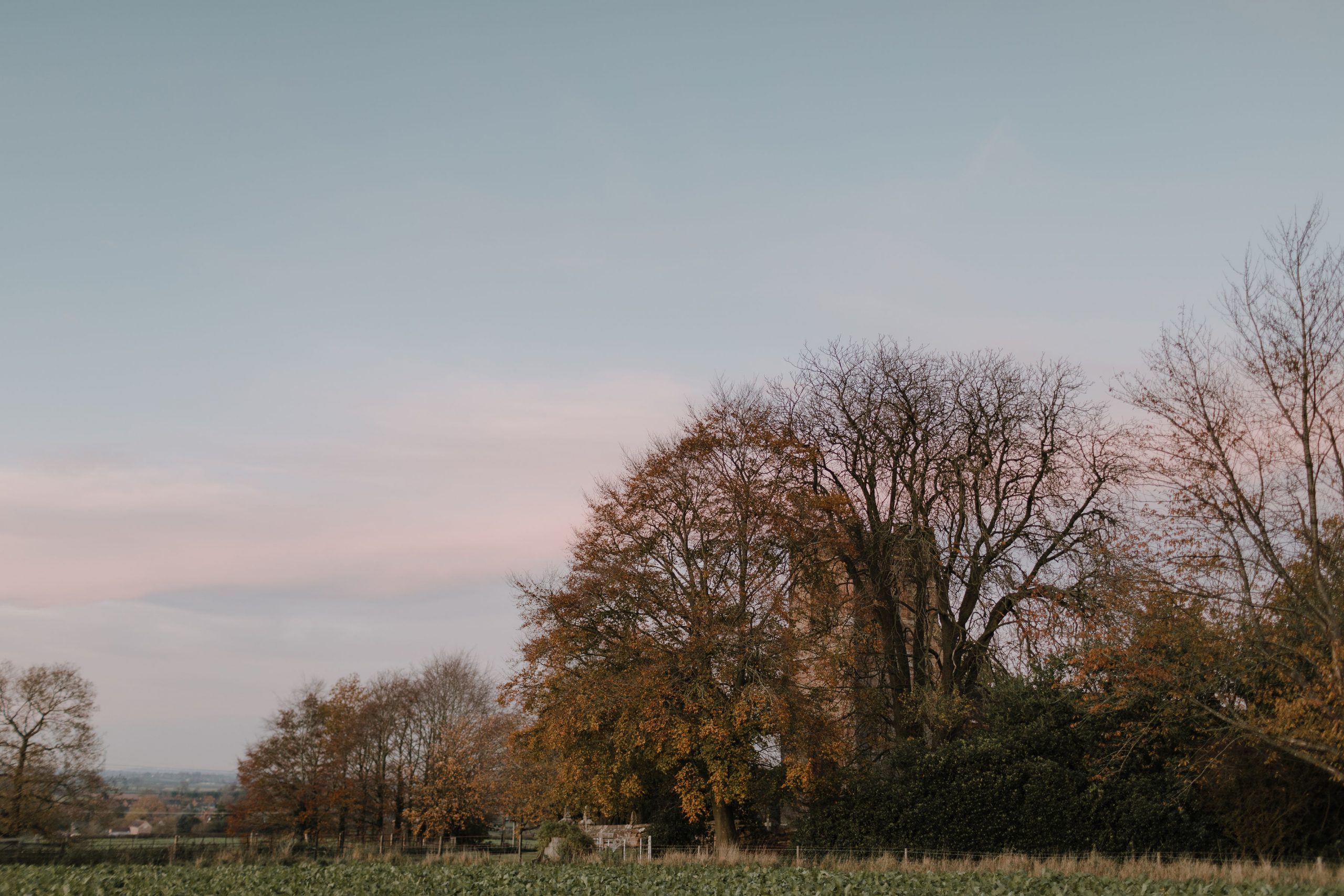 Say Yes To A Sustainable Dress!
You've been dreaming about the perfect wedding dress for as long as you can remember. You finally find the right dress, but you only get to wear it for 24 hours (hopefully…unless you renew your vows of course). Have you ever thought about what you can do with your wedding dress after? Well let's go back a step. Firstly, you could see if the dress of your dreams is available for rent instead of buying the dress outright. Consider this for the bridesmaid dresses and suits for the groom and groomsmen too – any small change can reduce the impact on the environment. 
If you don't like the thought of someone else wearing your wedding dress before you, don't worry! You could buy your wedding dress, but there's so many different ways you can reuse it after your wedding day. You could keep your dress in a safe place and pass it down to your relatives for their wedding day in the future. Wedding dress trends do change all the time, but we always see similar styles back on trend. Alternatively, you could reuse the material of your wedding dress for something completely different. How about beautiful silk or lace (depending on the fabric of your wedding dress) pillow cases!? This would be a lovely keepsake item which you can have in your house as a lovely reminder of your special day. 
Still not convinced? Simply donate your wedding dress to charity, there's plenty of charities/bridal charities out there who are always looking for wedding dresses. You could not only make someone's day by donating your wedding dress, but do your bit for the planet too! 
There are so many surprising ways in which you can change the details of your wedding day and menu to make it far more environmentally friendly and sustainable! From using confetti that is collected from petals and is biodegradable, encouraging guests to take table centrepieces like floral arrangements home, and trying to avoid artificial flowers and foliage made from plastic and non-recyclable materials. That all said, these are just ways you can look at thinking about different aspects with an environmental lens, don't feel guilty if you have something that isn't 100% recyclable or sustainable, it's more taking an approach that is thoughtful and not wasteful.
To find out more about our plans and ideas for opening Stockton House for the first time in 2022, visit our website today.