It's all happening here at Stockton House! We're so excited to announce that renovation plans are well underway as we work to opening our brand new wedding venue in Shropshire, and we can't wait to share the journey with you all. 
We've been collaborating with the amazing Hatton & Harding interior designers to bring our ideas for Stockton to life. We've carefully crafted and planned how we want the house to look and feel, as well as meticulously planned how the spacious, luxurious rooms will be transformed from what once was a family home to an incredible wedding venue. No matter what room you're in at Stockton House, we want you to get that "wow" factor which is why every room in the house will have its own bespoke design. We've designed the house so that it stays versatile and that no two weddings are the same. Stockton House after all is your house during your stay and you can celebrate your wedding day however you wish.
Come inside and take a look around the ground floor…
The Reception Hall
When your wedding guests first enter Stockton House, they'll be greeted by bold and beautiful mural artwork on the walls in the reception hall. We've collaborated with an amazing artist who has worked up some wonderful initial concepts for this unique piece of art. We loved the idea of bringing the outside in and incorporating some of the stunning landscape we see at Stockton into the mural.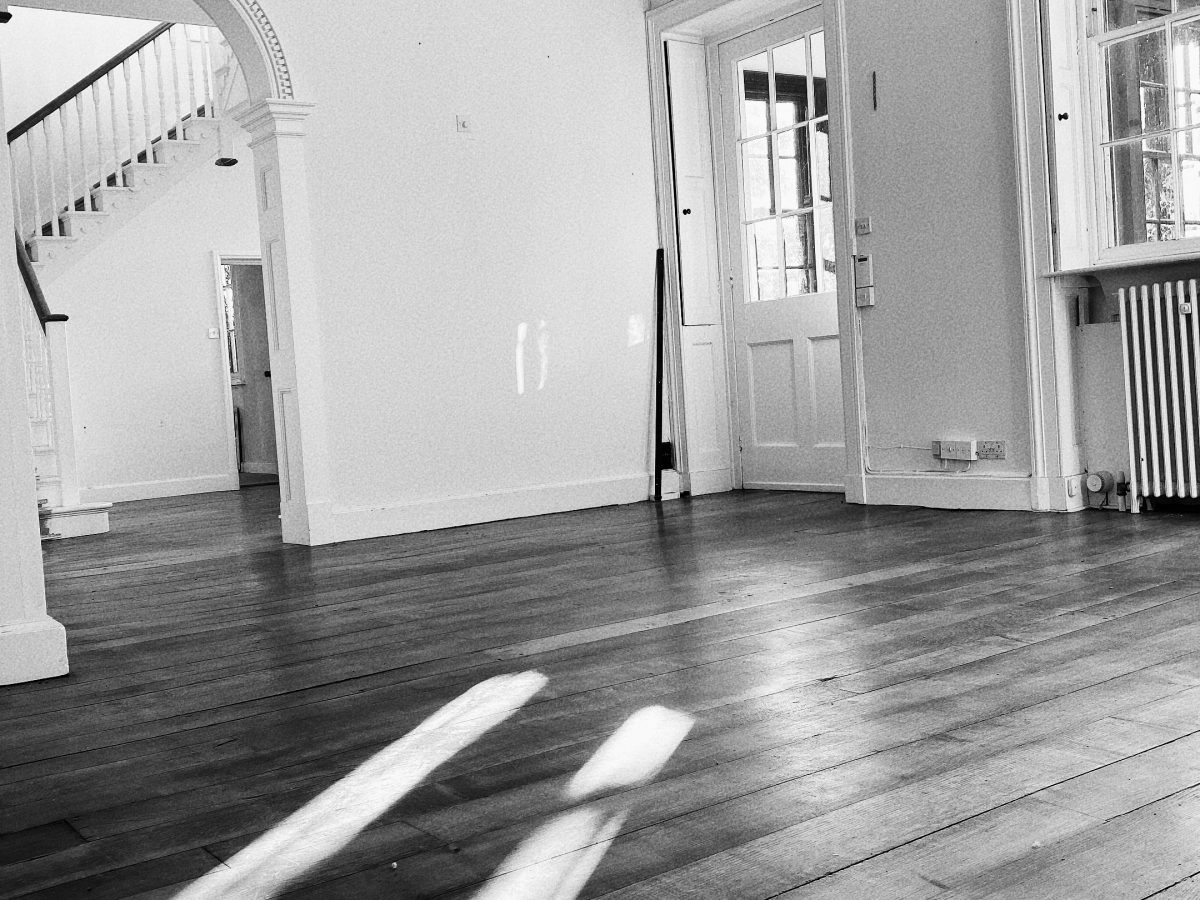 The Bar Room 
We're transforming this space into a bespoke bar for your wedding guests to relax and enjoy their favourite drink…or two! We have carpenters designing and building a beautiful, rounded bar structure which will be fully stocked with bottles from floor to ceiling. They'll also be luxury banquette seating which will be the perfect spot for after dinner drinks. 
Moving on to the decor, with the help Hatton & Harding we've selected rich, luxurious fabrics and wallpaper as this room should be a place for your wedding guests to feel at home. We've designed the bar as a place you'd want to go to for a night out, not just a functional space for drinks. This bar will be one of the most sought-after night's out in Shropshire – but only by invitation. So we thought it was only right to select fabrics from premium brands including Zoffany, which is being used for the beautiful banquette seating and bar stools. 
The Drawing Room
We've kept a clean, fresh palette in this room as we wanted to create a neutral and relaxed atmosphere for your wedding guests. We've selected a bold, natural and earthy wallpaper design from Zoffany, as we wanted to bring some of the outdoors in. Particularly as this room leads out to the lawn and the unique secret walled garden dining room.
If you choose to have your wedding ceremony in the secret walled garden dining room, this is where you'll wait as the music starts and you take your first steps towards your guests. Your guests will then be in the secret walled garden dining room, waiting for your big entrance.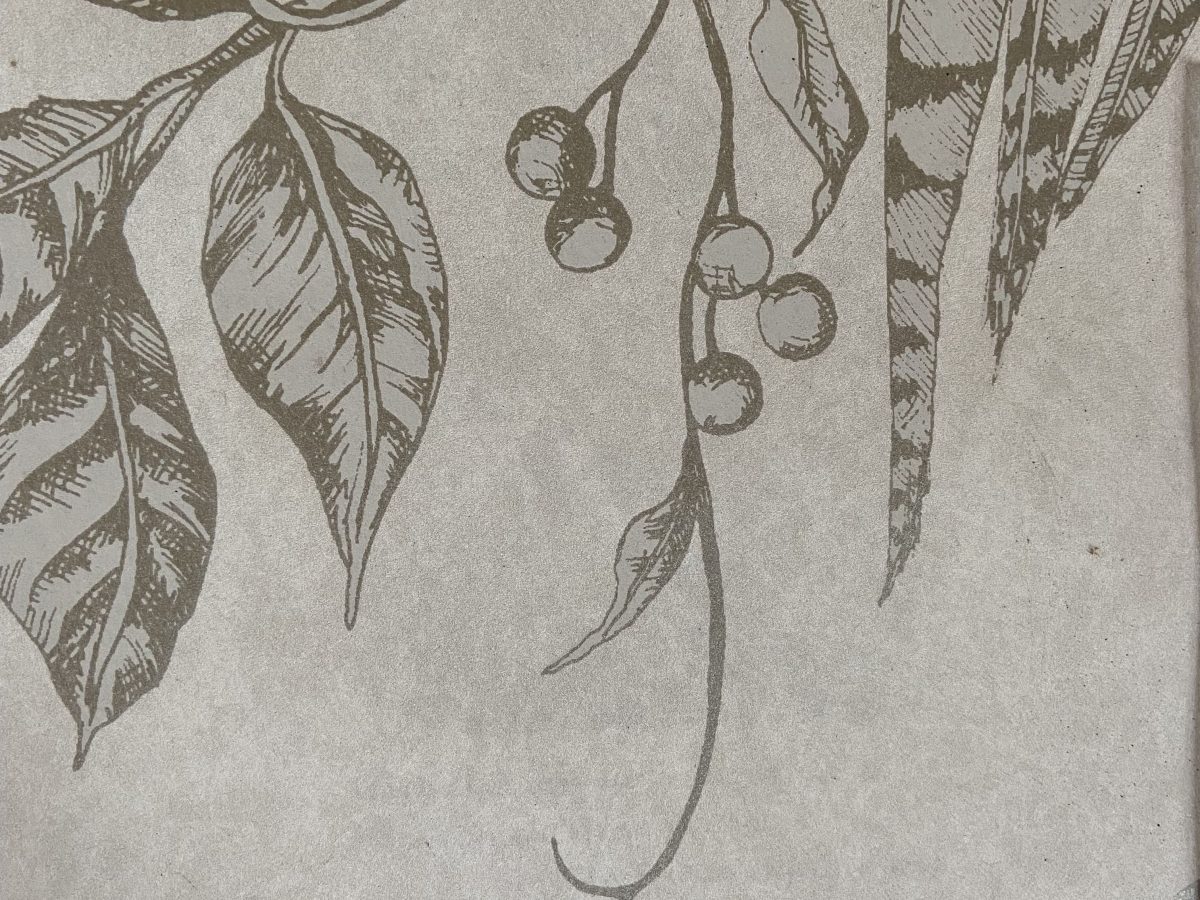 The Private Dining Room
If you choose to stay with us the night before your wedding day, you could enjoy a delicious dinner prepared by our chefs. 
This room will have a beautiful, long dining table in the middle of the room for you to enjoy breakfast, lunch or dinner with your loved ones – but the house is all yours and you can decide exactly what you want to do on your wedding day. 
We've selected luxurious, patterned curtains for two of the original large sash windows. We wanted this dining room to feel warm and inviting, so Hatton & Harding had the idea of adding some amazing finishing touches and detail from Samuel & Sons to the curtains too. What's more, they'll be an incredible, large chandelier in the middle of the room… And in case you're wondering how large it'll be, the chandelier weighs 40kg!
Ground Floor Bedroom
We just love the amazing fresh, natural colour palette chosen for this room. We've selected stunning wallpaper from Lewis & Wood, as well as luxurious fabrics and tiles for the en-suite. 
This room will have a large double bed in the centre of the room with a large fabric headboard and a beautiful, antique wardrobe. We'll have state-of-the-art lighting, digital TV and digital radio to ensure your guests are comfortable and entertained. And before we forget, this room will also be DDA compliant with great accessibility for guests staying the night.
Guest Restrooms
You may find it odd that we're talking about the guest restrooms, but the wallpapers selected here are just amazing. As you can see, Hatton & Harding have researched and taken influence from the location and surroundings of Stockton House including the pheasants running around in the grounds. 
The Gardens
Every season will be beautiful at Stockton House, as we're planting indegious plants and trees in the gardens – so no matter what time of year you choose to get married you'll have the perfect backdrops for your wedding photographs. 
We'll be landscaping the gardens and lawn to create rooms outside as well as in. Amongst the beautiful gardens, there'll be seating areas, planting flowers and herbs including camomile and lavender that as you brush past will leave a lovely scent into the air. They'll also be a stunning terrace area perfect for drinks and canapé receptions, or recreating a Tuscan dining experience the day after your wedding. 
If you're looking for an outdoor wedding ceremony, the Victorian turning house (which is going to be restored) could be a great option. The Victorian turning house has a civil ceremony licence, and it looks incredible when dressed with flowers around the arch. 
Secret Walled Garden Dining Room
There are so many unique spaces at Stockton House, and one we're really excited about is our secret walled garden dining room – which was inspired by the Georgian era. 
This incredible open space is licensed for civil ceremonies and could host the wedding breakfast and evening party. With state-of-the-art technology in lighting, sound and heating and with a full commercial kitchen, this will feel like a very own private restaurant for guests – you literally have to be on the guest list to get a table here!
The building will have beautiful flowers climbing its four and half meter high walls and to your guests will look like a secret garden – an amazing design feature that was popular in the early 18th century. Open the grand, double doors and then you are transported into a large open space with a double curved ceiling, chandeliers and open windows to the gardens and beautiful views of the Shropshire countryside at the back of the house.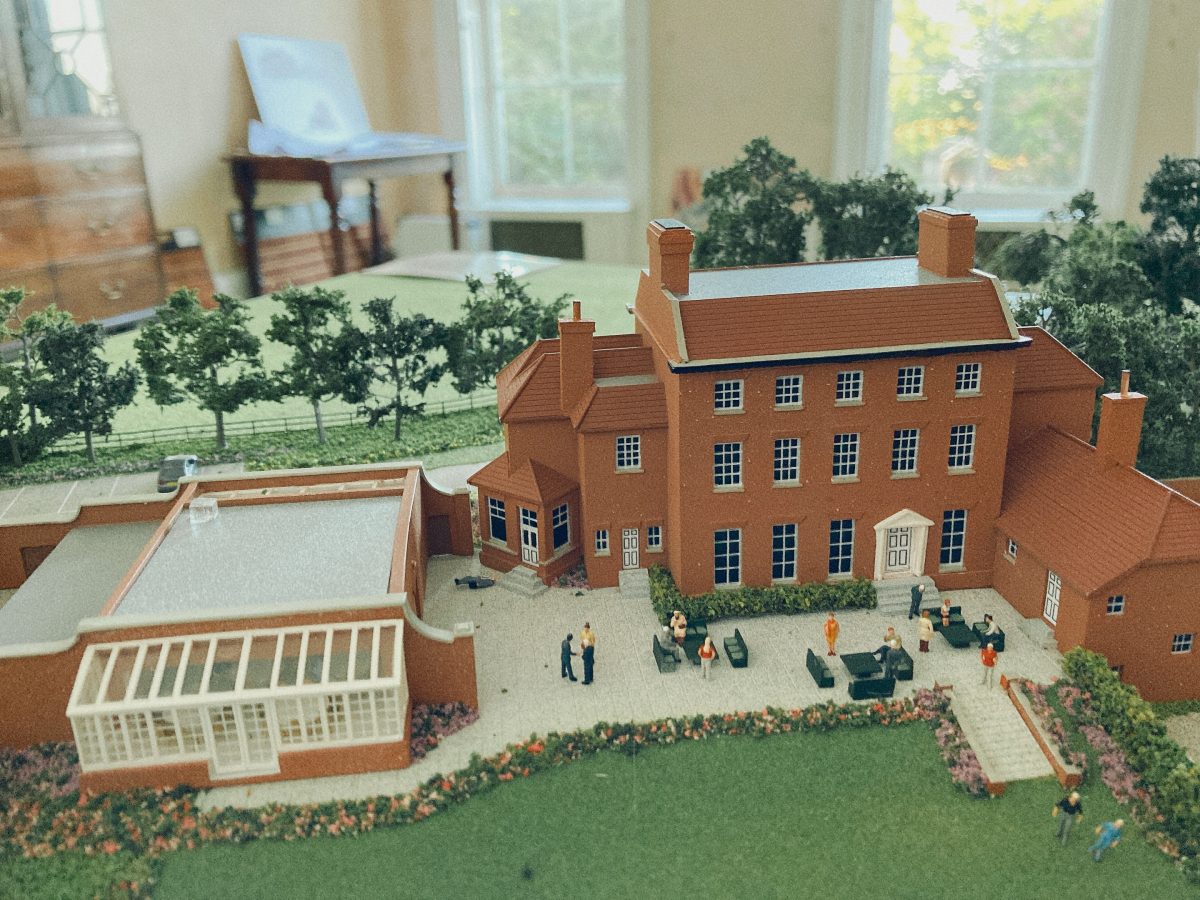 Designs and mood boards by: Hatton & Harding