We're sure you've dreamt about your wedding day for as long as you can remember and we've found that a lot of our couples imagine a stunning summer wedding! Imagine blue skies, bright sunshine, beautiful gardens, guests enjoying a fresh glass of Pimm's and tucking into some delicious canapés on the terrace…what more could you ask for on your wedding day?! 
With so much planning ahead of you, we wanted to give you our three top tips for planning a sensational summer wedding that you'll remember for years to come…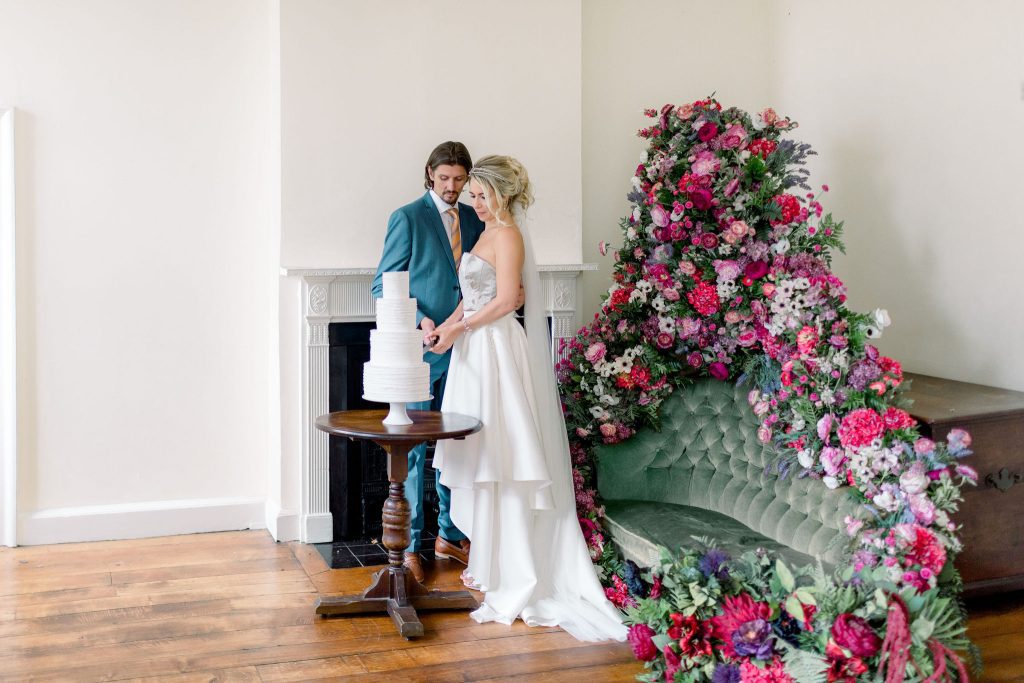 1. Find A Stunning Summer Wedding Venue
First and foremost, if you're planning a summer wedding we would suggest that you start planning early! The summer months tend to be the most sought-after dates, so go visit all of those lovely wedding venues pronto to make sure you're able to book the date you'd like. 
Wedding venues with beautiful outdoor locations lend themselves well to the Summer months and give you so many options when it comes to planning your wedding day. We imagine you'll have everything crossed that you'll be blessed with beautiful sunshine on your big day, but if you're planning to get married in the U.K we would always recommend having a backup option just in case the weather gods have a different plan! 
At Stockton House, you have so many options when it comes to planning your wedding day. If you've always wanted to have an outdoor wedding ceremony, the Victorian Turning House could be a great option for you. Your guests can take their seats on the lawn, whilst you exchange your vows amongst the bright beautiful flowers with sun glistening down on you… just perfect!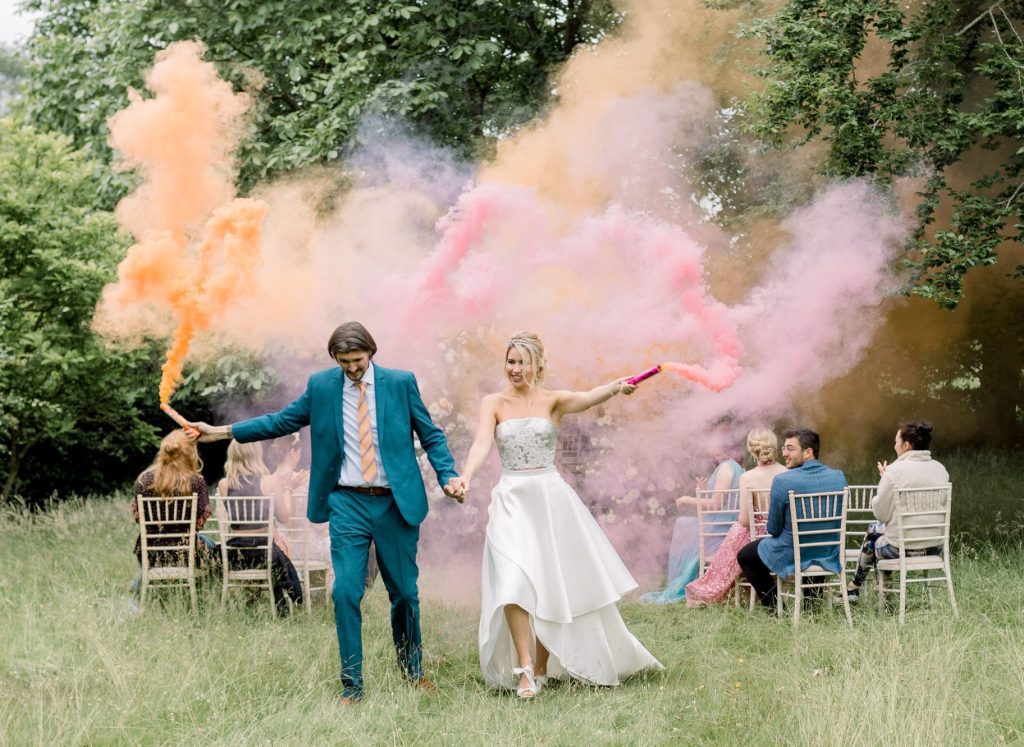 You probably already know this, but we also have the stunning secret walled garden dining room which could be the perfect indoor-outdoor location for your wedding breakfast. This is a brand new purpose-built space which is licensed for civil ceremonies and can host the wedding breakfast and evening party too. This beautiful open space seats up to 100 guests and has large open windows with picturesque views of the gardens and grounds at Stockton House. It gives you that feel of being surrounded by beautiful flowers, plants and greenery but keeps your wedding guests cool and comfortable (especially if the sun's shining).
2. Craft A Delicious, Seasonal Wedding Menu
Don't worry, your wedding caterer, wedding planner or wedding venue will help you with this too! Choosing your caterer and deciding on your summer wedding breakfast menu can be challenging as there's so many different opinions, but we'd always advise you to have exactly what you want and don't worry about trying to please everyone.  It's your big day after all.
At Stockton House, everything is bespoke. We'll work together to understand what you like and what you don't, your favourite restaurants and the foods you cook at home. Perhaps fond memories or holidays you've enjoyed together.  This will then help our amazing team of chefs craft and create your own bespoke wedding breakfast menu. You'll also be invited back to Stockton House before your big day to taste your wedding breakfast menu! We offer all of our couples a complimentary menu tasting experience, so you get the opportunity to taste your wedding menu and go through timings and format for your big day. This is a great experience that immerses you into Stockton House as you imagine your wedding day being brought to life in the beautiful Shropshire countryside.
When choosing a Summer menu we'd recommend having something light, fresh and full of colour! We got together with our talented chefs and asked them for a few of their favourite summer dishes from our sample menu. Let's see what they said…
If you're a foodie, you're probably going to want to have a delicious four-course wedding breakfast menu as this gives you more options to experiment with flavours, textures and colours. 
Here's a Summer Inspired Wedding Breakfast Menu crafted by our chefs: 
Starter:
Heritage Tomato, Beetroot & Radish Salad, Pine Nuts, Toasted Seed Granola, Balsamic Dressing
Main:
Pan Fried Cod, Crispy Scallop, Parmentier Potatoes, Cucumber, Mooli, Peas & Lemon Dressing
Pre-dessert:
Gin & Tonic Sorbet
Dessert:
Lemon Tart, Fresh Raspberries & Raspberry Tuille
We hope this has whet your appetite and given you some great inspiration for your wedding breakfast menu, but we have so many ideas and suggestions and you can discover more of our sample menus here.
3. Choose A Summery Colour Palette
Bright, bold and beautiful flowers all bloom in the Summer months! We would suggest doing a bit of research into which flowers are in season as this may then help you to decide on your colour scheme for your summer wedding. 
When you think of summer, your mind might automatically go to bold bright colours, popping reds, pinks, bright yellows and greens! However, this doesn't mean that's your only option. If you're looking for a more muted palette for your wedding day, you could choose lovely pastel colours. Imagine powdery blues and dusty pinks… just stunning and works perfectly when choosing the colour of your bridesmaid dresses. 
At Stockton House, the house is all yours to plan and decorate however you'd like! No wedding will be the same at Stockton! Each couple will have their own bespoke plans and ideas for their wedding day from the stunning decor to the delicious bespoke wedding breakfast menu.
We're so excited that Stockton House will be opening for the first time in the next few weeks! So keep an eye out on our Instagram for updates on our renovation progress and the stunning weddings we have planned. 
If you have any questions, or would like to book a viewing at Shropshire's newest, most stylish wedding venue contact us today.